http://www.bankinfosecurity.com/articles.php?art_id=2914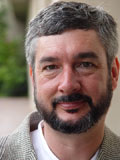 Fascinating.
I get a lot of enquiries from wannabes who, as they put it, want to "break into security". I presume they see it as more interesting than the work they are doing.
They come in all varieties, from high-school kids asking about what degree they should take to people with no actual work experience asking if they should take a CISSP or CISM.
The luminaries of our profession, be they CISSPs or people like Marcus Ranum and Bruce Schneier who lack such certifications, all came up the same way that Stephen Northcut did and many of us here did - the long way. And gained the practical experience and understanding of the issues along the way.
Availability
I am currently available to offer InfoSec & GRC audit and consulting services through my company - System Integrity
Popular Pages
Categories
Archives
Calendar of Posts
November 2017
M
T
W
T
F
S
S
« Nov
1
2
3
4
5
6
7
8
9
10
11
12
13
14
15
16
17
18
19
20
21
22
23
24
25
26
27
28
29
30
Meta
Security Links