https://www.linkedin.com/pulse/nobody-wants-pay-security-including-companies-beno%C3%AEt-h-dicaire
In theory, consumers and businesses could punish Symantec for these
oversights by contracting with other security vendors. In practice, there's
no guarantee that products from other vendors are well-secured, either
— and there is no clearway to determine how secure a given security
product actually is.
Too many firms take an "appliance" or "product" (aka 'technology") approach to security. There's a saying that's been attributed to many security specialists over the years but is quite true:
If you think technology can solve your security problems,
then you don't understand the problems and you don't
understand the technology.
Its still true today.
http://www.scmagazine.com/ash-carter-spoke-at-stanford-university/article/411392/
Yes the government needs a culture change if it is to address its own and the national issues pertaining to security, technological, in general, internet related and more. But not like this.
A real culture change would involve hiring the likes of people such as Marcus Ranum, Gene Spafford, Becky Herrold., and more significantly the very vocal Bruce Schneier AND PAYING ATTENTION TO WHAT THEY SAY AND CARRYING OUT THEIR RECOMMENDATIONS.  And please note: none of this is new or radical.
But a read of Bruce's articles blog and published articles will make it clear to any intelligent reader, even those outside the InfoSec community, that they won't. The culture change it would require would impact too many vested interests and long held beliefs, even though Bruce -- and others -- have long since shown them to be in the same class as The Emperor's New Clothes.
When the government talks of cyber-security experts it really doesn't want people who think in terms of policy and strategy. The fact that most government agencies could do better if they carried out the recommendations that have been made to them -- but consistently don't[1] -- tells you something about their innate culture. Just adopting the GAO recommendations would take a culture change. Adopting 'uber 133z h4x0r'-wannabes for job roles that are written as what amounts to jumped-up netadmin and sysadmin positions doesn't make for good security[2].
Yes, a culture change is needed. But the kind of changes that the 'insiders' -- and that goes for the media too -- envision don't really amount to a meaningful change.
[1] http://www.gao.gov/key_issues/cybersecurity/issue_summary#t=1
http://www.regblog.org/2014/09/18/18-yang-gao-and-it-oversight-report/
http://www.ihealthbeat.org/articles/2014/4/4/gao-data-breaches-on-the-rise-at-federal-government-agencies
http://www.cnn.com/2014/12/19/politics/government-hacks-and-security-breaches-skyrocket/
[2] The idiom "rearrange the deckchairs on the Titanic" comes to mind
Or perhaps the Hindenburg.
Related articles
Read the first four paragraphs of this:
http://hollylisle.com/shoes-and-handbags/
Forget the rest, forget that its about 'creative writing', just answer that question.
Bruce Schneier among other, myself included, have asked questions like that. Are you 'paranoid' enough to be in the security business?
One of my colleagues, Rob Slade  yes *that* Rob Slade when he is teaching in Toronto, usually asks me to come along to talk for an hour to his students about "The CISSP Experience".
The first thing I ask the class is if there are any active or ex-military or law enforcement people present. To date there never have been, and to be honest it leaves me with a bit of a "Bah Humbug!" feeling when the class is really a company stuffing its IT department through the course and exam "for the numbers". Rob has some cynical comments to add but don't forget for him it's a days work and a days pay.
I'm also hit on for a variety of reasons by kids (even postgraduates) who "want to break into" -- yes that's the words they use, ironic isn't it? -- the security business. I suppose because the press makes it look more glamorous than just being a programmer or sysadmin. I keep telling them that its experience that counts, not certifications; too many, especially those from Asia, seem to think that a certification is badge that gets you work. Not so. Mind you, locally the recruiters cant seem to tell what makes InfoSec different from IT.  But that's a subject for another time.
And hence the opening lines to Holly's blog.
No, Holly, you're not alone; many true security professionals, be it Infosec, military or law enforcement, think like that.
What is the 'attack surface'?
What are the potential threats? How to rate them?
How can I position myself to minimise the effect of an attack?
What is the 'recovery mode' (aka: line of retreat)?
If you can't do this, then you shouldn't be in "Security".
http://www.infosecleaders.com/2012/05/career-advice-tuesday-why-info-sec-position-go-unfilled/
There are many holes in this, but I think they miss some important points.
First is setting IT HR to look for Infosec.
That is because many people think InfoSec is a IT function as opposed to an organizational function. This goes in cycles: 20 years ago there was the debate: "Should Infosec report to IT?" The overall decision was no;. Infosec might need to 'pull the plug' on IT to protect the organization.
Second there is the vast amount of technology claiming to do InfoSec.
It is all network (and hence IT) as opposed to business fulfilment. This has now spread to "Governance". You can buy governance software. What does this do for the ethical outlook of the executive, the board and management? How is Governance tied to risk management and accountability and visibility by this software?
Technology won't solve your problems when technology *is* your problem.
InfoSec is about protecting the organization's information assets: those assets can be people, processes or information.  Yes technology may support that just as technology puts a roof over your head (physical security) and somewhere to store the information.  Once this was typewriters, and hand-cranked calculators and filing cabinets, and copying was with carbon paper.  The technology may have changed but most of the fundamental principles have not.  In particular the ones to do with attitudes and people are the same now as they were 50 or 100 years ago.
---
Related articles
http://www.wired.com/threatlevel/2012/05/airport-security-id-theft/
I often get hit on by wannabes who want to - as they put it - "break into security" and get a job as a security consultant. Perhaps the media has something to do with it, making it look glamorous when in fact it is tedious and requires a lot of study and self-discipline. The most often question is about which certification they should get first in order to get a job. Some people seem to view certification as a job ticket because so many job postings have various certifications as a requirement.
What these people are forgetting is that a certification is there to certify you have the experience; you need the experience to get the certification.
If course you could always fake it; there are plenty of diploma mills and no shortage of high profile people who have faked their resumes.
But this goes one step beyond that. This person got a job in security though faking an complete ID with all the supporting documentation:
Bimbo Olumuyiwa Oyewole, known to his fellow workers as "Jerry Thomas," obtained his job as a security guard supervisor at the Newark Liberty International Airport with credentials he'd allegedly stolen in 1992 from a petty criminal who was shot and killed in New York that year, according to CBS.
Authorities say Oyewole, who entered the U.S. illegally in 1989, began using Thomas' birth certificate and Social Security number three weeks before he was murdered, though there's no immediate evidence that he was involved in Thomas' death. He used these documents to obtain a New Jersey driver's license in Thomas' name, as well as a state security guard license, airport identification and credit cards.
He used the fraudulent documents to gain employment with several contractors at the Newark airport, most recently with FJC Security Services.
That really inspires confidence in the system, doesn't it?
So what careful vetting and though investigation by the FBI and others uncovered this threat, a threat that could have been practised by a 'sleeper' for a terrorist organization?
Think again:
Authorities discovered Oyewole wasn't the man he said he was only after an anonymous letter was sent to the Port Authority of New York, which oversees the region's main airports, and to the New Jersey's inspector general's office. The letter indicated that "Jerry Thomas" was known by other names.
Might we suspect a disgruntled ex-lover?
Good policing that, eh? It makes you wonder how many other TSA operatives and supervisors are using fake ID or whose backgrounds and origins have not been adequately investigated.
Oh, right, there are so many of them, that level of investigation is impractical.
Didn't Bruce Schneier say something about the TSA's approach being impractical, being "Security Theatre"?
Related articles
http://www.bankinfosecurity.com/articles.php?art_id=2914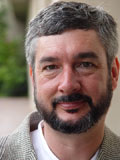 Fascinating.
I get a lot of enquiries from wannabes who, as they put it, want to "break into security". I presume they see it as more interesting than the work they are doing.
They come in all varieties, from high-school kids asking about what degree they should take to people with no actual work experience asking if they should take a CISSP or CISM.
The luminaries of our profession, be they CISSPs or people like Marcus Ranum and Bruce Schneier who lack such certifications, all came up the same way that Stephen Northcut did and many of us here did - the long way. And gained the practical experience and understanding of the issues along the way.
http://www.darkreading.com/security/management/showArticle.jhtml?articleID=218600434
Well? Are you?
You'd think most professionals in a hot industry like IT security would
feel content and challenged technically and creatively in their jobs --
but not so much. According to the results of a new survey that will go
public next week at Defcon in Las Vegas, half of security pros aren't
satisfied with their current jobs, and 57 percent say their jobs are
neither challenging nor fully tapping their skills.
Like most reports on survey, this is journalism at it worse.
Availability
I am currently available to offer InfoSec & GRC audit and consulting services through my company - System Integrity
Popular Pages
Categories
Archives
Calendar of Posts
December 2017
M
T
W
T
F
S
S
« Nov
1
2
3
4
5
6
7
8
9
10
11
12
13
14
15
16
17
18
19
20
21
22
23
24
25
26
27
28
29
30
31
Meta
Security Links